GP resource for identification and referral (Maurein Betts)
Emergency Department Screening and  Brief Intervention

Patients presenting to the Emergency Department will be asked about their methamphetamine use, provided a brief intervention and offered a referral to support services.
Alcohol Drug Helpline and Meth Help phone based support services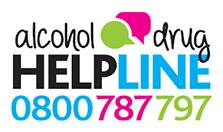 Improved information sharing and referral pathways have been developed with the Alcohol Drug Helpline and Meth Help phone based services. For further information on Methamphetamine click on the below links:
Monthly one day treatment  group programmes in each district (Bronwen Wood)
A one-day education programme for methamphetamine users whose use is not yet severely affecting their lives. Learning about methamphetamines, their effects and cravings and includes skills practice and developing a relapse plan to support people to reduce or stop their use. Programmes will be once a month, one day a week.
Choice will be delivered in Whangarei, Mid North, Dargaville and Kaitaia for those with mild to moderate methamphetamine problems.